over 2 years ago
All in the Family: Jessica and Ashlee Simpson's Kids Are Already Besties (Celebrity Babies)
Cute cousins or the cutest cousins?
Ashlee and big sister Jessica Simpson brought their respective broods together for some quality family time on Sunday, and the photographic evidence couldn't be more adorable.
In one image, Jessica's son Ace Knute, 2, whose father is Eric Johnson, snuggled up to Ashlee and Evan Ross's daughter Jagger Snow, 6 months.
Trendy tot Ace plopped a sweet kiss on Jagger's head, which Jessica, 35, captioned, "Ace and Jagger #COUSINS."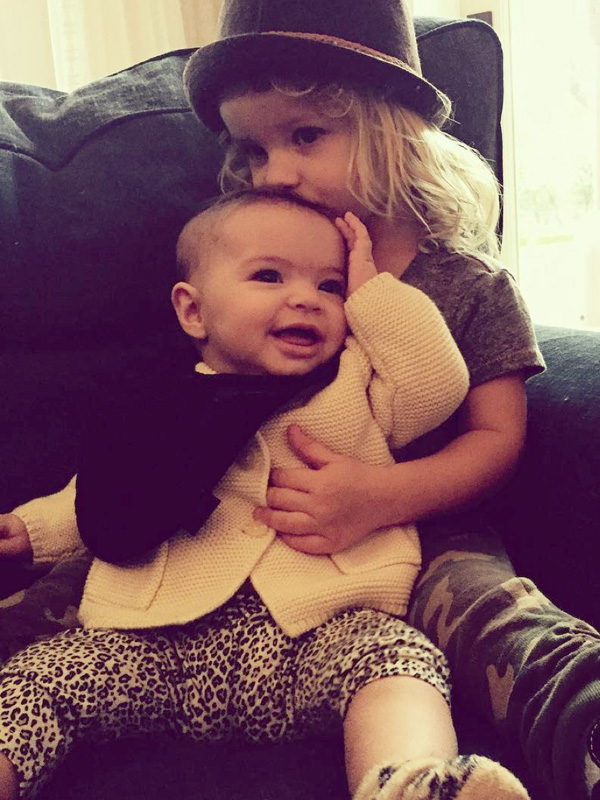 Source Instagram
Ashlee, 31, shared a closeup of her new addition (she's also mom to 7-year-old Bronx Mowgli, her son with ex Pete Wentz) on Instagram.
The wide-eyed baby girl already has envy-inducing lashes. "Them there eyes," Ross, 27, added on his own version of the picture.
Jessica proceeded to document more of the family-first day, including the social media lesson she received from daughter Maxwell Drew, 3.
In the sweet snap, Maxwell perfectly puckered her pout for the camera — and advised her mom to do the same.
" 'Be cool and kiss the camera mom' – Maxwell Drew," wrote the "In This Skin" singer.
Ace pulled some equally darling antics on Sunday, first hiding inside a giant pot and then, later, frolicking along a rock-lined beach.
"Ace always finds his way somewhere happy," Jessica wrote of the second photo.
— Lindsay Kimble
Related BigStars
LATEST NEWS
over 2 years ago
All in the Family: Jessica and Ashlee Simpson's Kids Are Already Besties (Celebrity Babies)
The sisters shared sweet snapshots of their kids cuddling and having a fun family-filled weekend
All News