over 2 years ago
David Beckham Cuddles with His 'Little Man' Cruz in New Photo (Celebrity Babies)
David Beckham spent some quality time with his son Cruz David on Sunday, taking in the great outdoors with the family's puppy Olive.
In a new photo shared to Instagram, Beckham rests his head atop the 10-year-old's as they sit on the edge of a pond.
Olive, a cocker spaniel, sits dutifully by her owners' side in the sepia-toned image.
"Cuddle with my little man," Beckham writes. "#cuddlewithcruzie."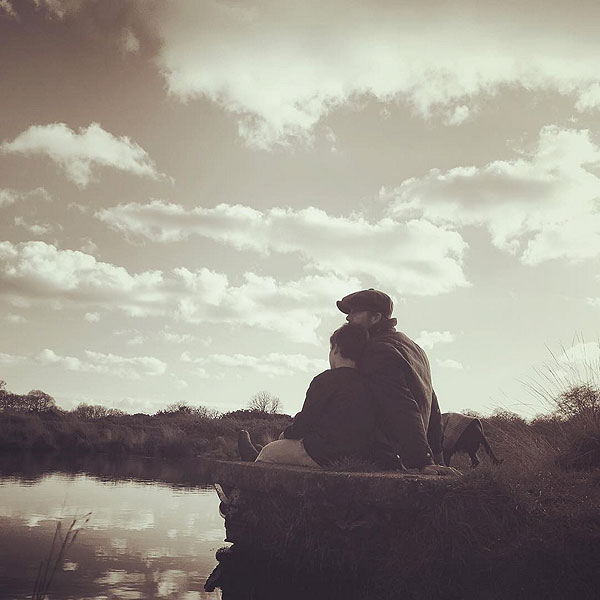 Source: David Beckham/Instagram
Beckham, 40, also shared a solo image from the outing, in which he surveyed the vast grassy expanse with the coat-clad Olive standing nearby.
"Should we take a dip Olive or not?" the former soccer star writes alongside the snap.