over 2 years ago
Victoria and David Beckham's 'Little Ballerina': See Harper's Sweet Leotard (Celebrity Babies)
Talk about well rounded: Victoria and David Beckham's daughter Harper is putting aside her soccer cleats for a pair of ballet slippers.
The sweet 4-year-old — the couple's youngest — looks ready for Swan Lake in a new photo, shared by Victoria on Wednesday.
Harper wore a skirted leotard, tights and a pair of dance shoes in the black-and-white Instagram snap. The tiny dancer's hair was in a perfect high bun as she stood in first position facing some of her classmates.
"Mummy is so proud of her little ballerina," Victoria, 41, wrote.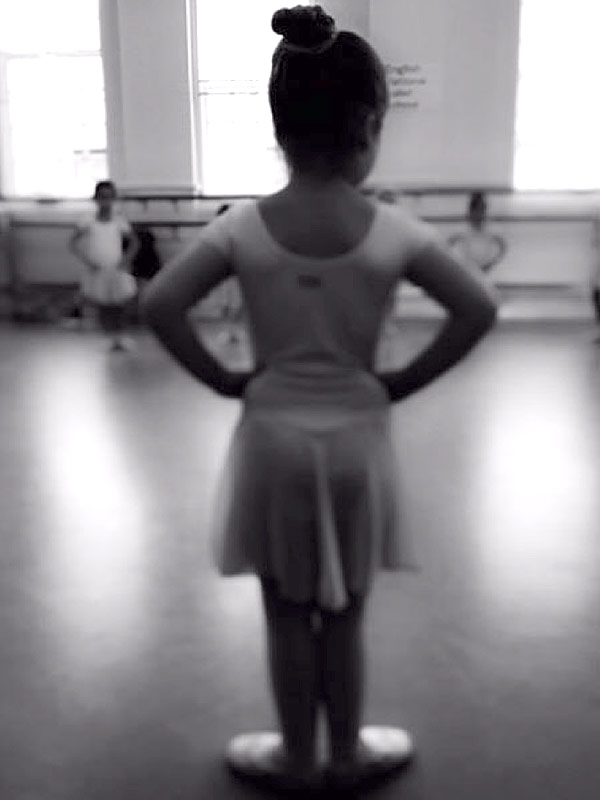 Courtesy Victoria Beckham
Harper's foray into the dance world isn't surprising — Victoria has previously said that while the little girl is a tomboy, she has a girly side.
"Harper loves football," her mom said over the summer. "It's like a dagger going into my heart!"
She said that Harper follows her older brothers — Brooklyn, 16, Romeo, 13, and Cruz, 10 — around the house in her own little jersey. "It's very sweet," she shared.
— Lindsay Kimble
Related BigStars