over 5 years ago
What's on Kim and Jessica's Bel Bambini Baby Registries? (Celebrity Babies)
It was a busy week for celebrity sightings at Bel Bambini's West Hollywood location — not only did Kim Kardashian stop in on Wednesday with her new bangs, but an expectant Jessica Simpson visited the high-end baby boutique Friday. And both star moms-to-be shopped with a purpose — they created their baby registries!
Along with sisters Khloé and Kourtney, Kim checked out everything from a Stokke Sleepi crib to designer duds from Baby Dior, Fendi, Chloé and Roberto Cavalli. "[She] mainly [looked] at simple clothing, nothing too girly," said an onlooker.
The first-time mama, 32, was also overheard saying she wants to decorate her nursery in chic black and white, which was reflected in a lot of the pieces she selected. She also snapped some photos with her cell phone ... presumably to share with boyfriend Kanye.
A few days later, Simpson, also 32, (and her very visible baby bump!) stopped by to set up her baby boy's registry. Clearly a pro (she registered daughter Maxwell at the same location as well), the expectant designer zoned in on essentials, toys and boy fashions from Splendid, Jean Bourget and Little Marc Jacobs.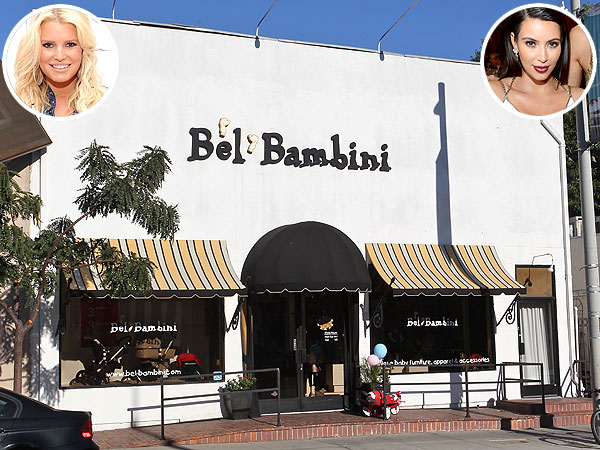 Credit: Wenn. Insets: Getty(2)
– Shanelle Rein-Olowokere
Related BigStars
LATEST NEWS
over 2 years ago
Kanye West -- Meds Are the Issue (TMZ)
Kanye West is out of the hospital but not out of the woods, and it all stems from the rapper's erratic pattern of taking his meds ... sources connected with the family tell TMZ. Our sources say ...
All News