over 2 years ago
Christina Aguilera: There's Such a 'Long List' of Expectations for Women (Celebrity Babies)
Christina Aguilera has felt the many pressures of motherhood and has some advice for her parenting peers: Sometimes it's best to go "Back to Basics" and occasionally put yourself first.
"Mothers are constantly expected to be the nurturers, the givers, the providers of a comfortable home. We're expected to be pregnant, have the kids, breastfeed once we have the babies. And we're expected to look amazing after baby, right?" the singer says in the March issue of Women's Health.
"Keep our husbands and boyfriends interested — because we're supposed to get back to sexy and keep things exciting in the bedroom. There's such a long list."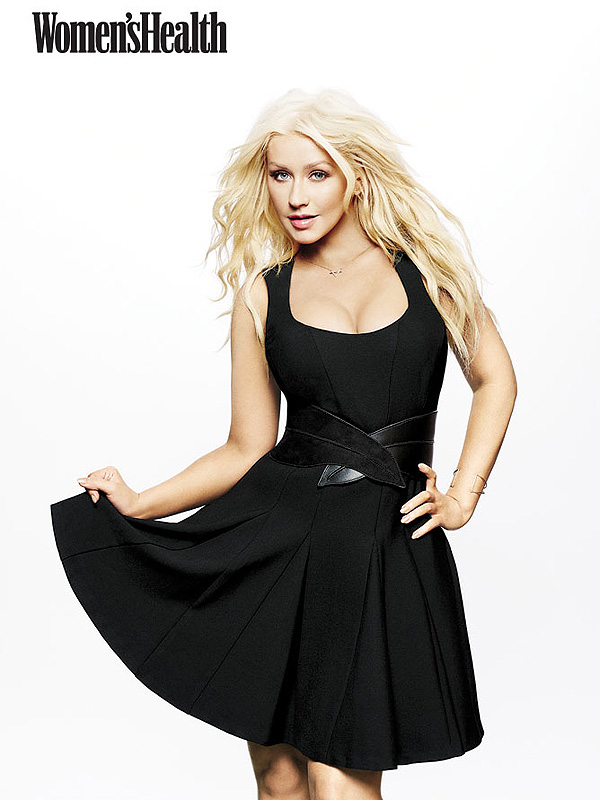 Brian Bowen Smith

Already mom to 8-year-old son Max (with ex Jordan Bratman), Aguilera welcomed daughter Summer Rain, 17 months, with fiancé Matt Rutler in 2014.
"They both are the joy of my life," the proud mom says of her children. "I swear if I hadn't called her Summer, I would've called her Joy because she just lights up a room and she illuminates brightness and happiness."
Even with all the joy that comes with a growing family, Aguilera stresses the importance of self-love and R&R.
"Having children is the ultimate joy, and I love my kids, but women have to find time to nurture themselves," she explains. "If someone has a baby, the first thing I'm like is, 'Okay, are you taking care of you?' "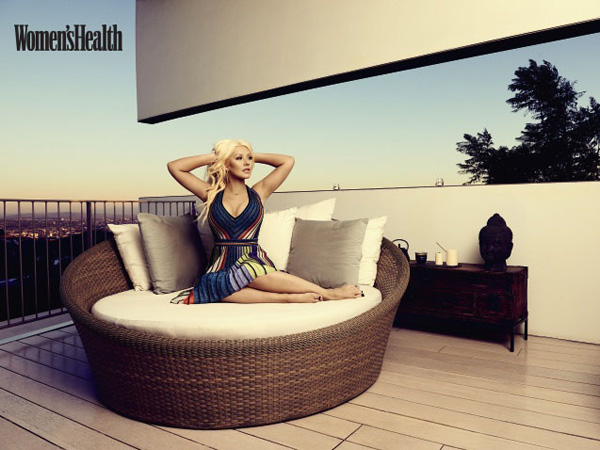 Brian Bowen Smith
Even on the harder days, Aguilera encourages women to not dwell on their imperfections — recognize them and move forward.
"I would say to any woman, don't be too hard on yourself! If you're not feeling confident on a certain day, you have to let that go, and own, 'Yeah, I'm not feeling confident today' and you move on and try to enjoy the best you can," she says.
"I'm not into deprivation; I'm not into suffering into getting a great body or the body that you want. I'm into enjoying life, being conscious and aware, but also breathing into yourself and owning what you got."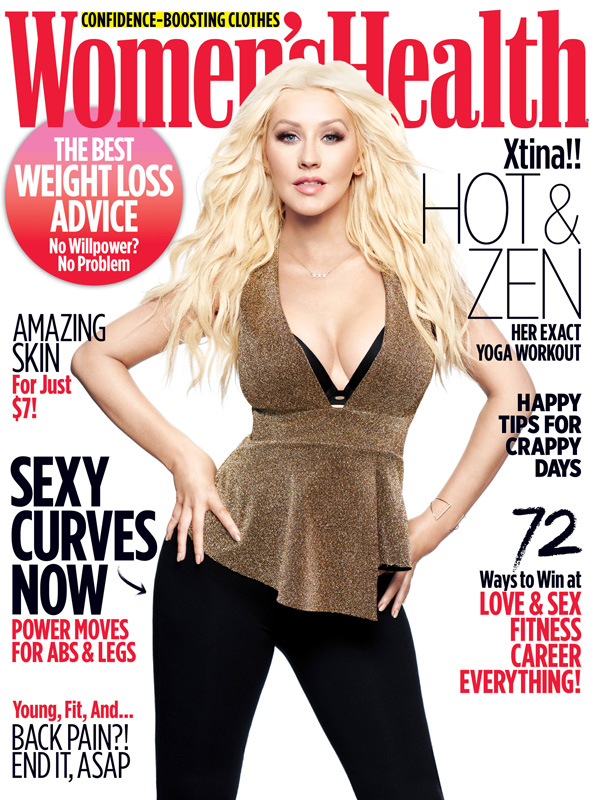 Brian Bowen Smith
And it turns out The Voice coach isn't into suffering in the hair and makeup chair either.
"I guess something that might surprise people is how much — as glamorous as I love to look, with red lips and sort of classic, old Hollywood glam style — I hate the getting ready process," she shares. "I just cringe at being in that chair for too long. I have to go stretch or do something, I don't like to be anywhere confined for too long of a period of time."
She adds, "I don't like the process, but I love the outcome, so there's a give and take."
— Jeff Nelson
Related BigStars
LATEST NEWS
over 2 years ago
Christina Aguilera: There's Such a 'Long List' of Expectations for Women (Celebrity Babies)
"Mothers are constantly expected to be the nurturers, the givers, the providers of a comfortable home," the singer says
All News