over 4 years ago
Dare to Bare! Christina Aguilera Shows Off Her Bump in Nude Photo Series (Celebrity Babies)
She's pregnant — and proud of it.
After months of giving glimpses of her baby belly in formfitting dresses, Christina Aguilera takes it one step further by daring to bare in a series of sultry photographs for V magazine.
In one black-and-white photo, the singer uses her long blonde locks and hands to cover her body as she shows off her curvy silhouette, while in a second shot she dons a sheer white dress while cradling her bump.
"As a woman, I'm proud to embrace my body through all stages of life, staying fearless and confident in surrendering to the unknowns the future has in store," Aguilera, 33, tells the magazine.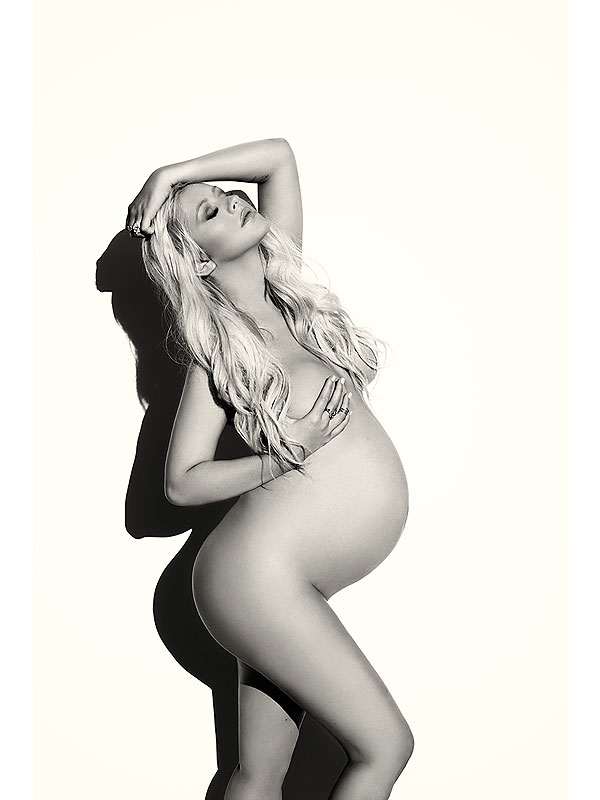 Brian Bowen Smith/V Magazine
Aguilera — who recently celebrated her baby shower — is expecting a daughter with fiancé Matt Rutler, who does a little baring of his own in one shot, appearing shirtless as he leans over the mom-to-be for a kiss.
This isn't the first time she's stripped down in front of the lens. Aguilera, 33, posed nude while pregnant with son Max Liron, now 61⁄2, in January 2008.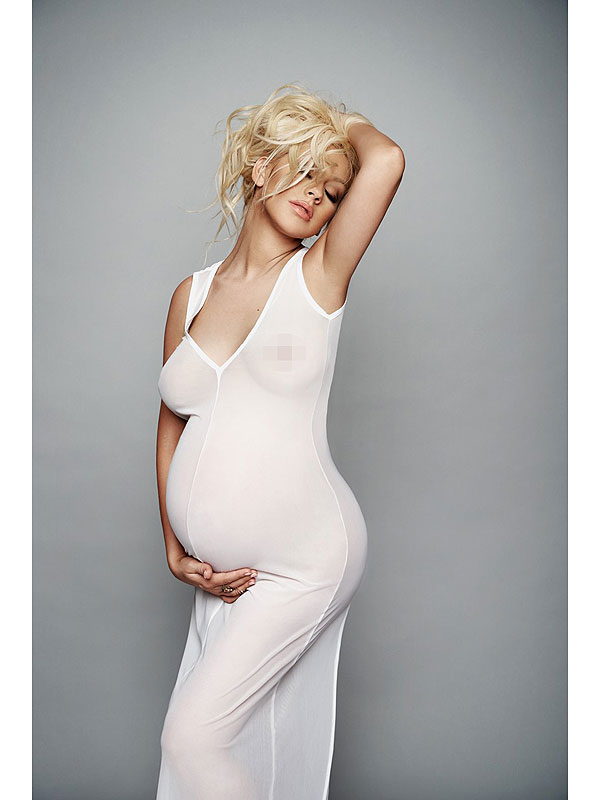 Brian Bowen Smith/V Magazine
RELATED: Moms-to-Be Who've Dared to Bare!
– Anya Leon

Want more stories like this?
Sign up for our newsletter and other special offers:
Thank you for signing up!
Related BigStars